Konstantin Romanov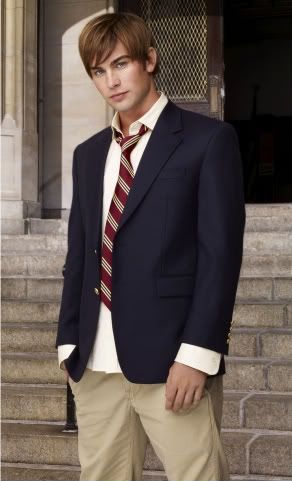 Name Konstantin Romanov
Tribe Silver Fangs
Rank Adren
Breed Homid
Notable Traits Konstantin Romanov stands at about six feet tall, with sandy blonde hair, blue eyes, and a smooth handsome face. He has a wiry build usually covered up by high end suit and ties, and speaks with a smooth, accent neutral voice. He has a certain subtle primal look to him, and has all the typical marks of Silver Fang nobility. (App 3, Animal Magnetism)
Pack None
==Information known to the Nation==
Kin/Family
Vladamir Romanov (deceased) - Athro Arhoun of House Wyrmfoe, Father
Sarah Rockefeller Romanov - Kin to House Wyrmfoe, Mother
Sophia Romanov - Kinfolk sister
Cordelia Stone - Mate
His lineage can be traced back, on his father's side, to Tzar Alexander II of Russia.
Rites and challenges
Ask him… he's a silver fang, and open to bragging
Quests
Recently returned from Russia, both with a higher rank and with an old-style European longsword.
Otherwise, ask him. He is open to bragging
==Common Knowledge==
Rumors
He is extremely close to his younger sister.
The reason he is still single is he is gay
The reason he is still single is he is infertile or otherwise impotent
He had, at one point, an affair with a glasswalker kin.
He has an illegitimate bastard child (or multiple bastard children) with kinfolk of the lower tribes.
His actions are driven, in part, by an auditory schizophrenia he has suffered from since his first change
He was not born in New York, and is in the United States illegally
He is the stereotypical Fang, in that he has an ego the size of Montana and delusions of grandeur.
==Quotes==
==Known Character History==
Born on a Silver Fang sept in rural New York.
Graduated with a double-major in Finance and Biology from Cornell
Saved a lost Child of Gaia kinfolk during his first change from a vampire attack
Gained renown in his youth for weeding out and killing dangerous pockets of formori
Went into a coma for a week leading a suicidal counterattack to slow down a spiral attack, ultimately helping save his sept from being overrun.
Was engaged to be mated twice, to two different women, but left them both times. (the second being Elizabeth Pendragon)
Ask for more details!
==Character Inspiration and Soundtrack==
==OOC Information==
Player Krispy
Location UMD
page revision: 16, last edited: 19 Jul 2011 23:07